Test Event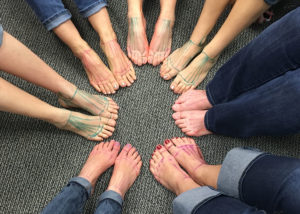 The course will be held in Aberdeen, SD at Heart & Sole Foot Zone Therapy and Education Center located at 415 S. Main St. Suite 303 (on the 3rd floor above the Capitol Theater). The course will be offered twice a year.  The Fall class will start in September and the Spring class will start in March.  The class will last for 7 months and will be held on a Thursday, Friday & Saturday once a month. Class times are Thursday & Friday evenings from 5:30-9:30pm and Saturday from 9-6pm.
Details
Date:
Friday, November 9, 2018
Time:
12:00 am
Location:
Heart and Sole
Categories:
Register
Register are closed for this event.